Message from Principal Stowell
Posted on: September 8, 2022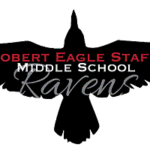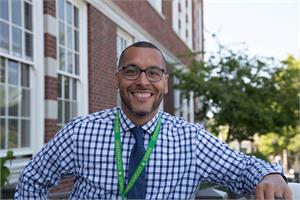 Dear Robert Eagle Staff Families,
It is with great excitement and honor that I introduce myself, Zac Stowell, as the new principal of Robert Eagle Staff Middle School. My passion and energy for supporting all students and teachers has been shaped throughout my 15 years here in Seattle Public Schools. Before I had the pleasure of joining this beautiful school, I have been rooted in your community for years. I can't wait to dive into the work, observe this innovative teaching culture, engage with students, compliment a culture of joy and scaffold for excellence. I knew immediately that this school is a special place, and I am extremely lucky to join the family.
Before coming to Robert Eagle Staff, I've been the proud principal of a School of Distinction honored, Greenwood Elementary. In my 4 years at Greenwood, we have been able to create an equitable, student centered, school community that ensured high quality teaching and learning for all. Greenwood Elementary is a feeder school to Robert Eagle Staff and I can't wait to reunite with my Greenwood Stars! Before Greenwood I was the Assistant Principal of Catharine Blaine K-8, where I ran the middle school. This experience sparked my love for this age group and instilled in me the importance of building confidence in students' identities and cemented my belief that relationships matter. I also previously supported more than 30 schools in SPS as a teacher mentor within the STAR Program, which refined my instructional leadership skills to be able to support these hard-working teachers.
My career started in 2007 when I was a 5th grade teacher at James Baldwin Elementary, which is excitingly another feeder school to Robert Eagle Staff. I get to reunite with my fellow Eagles, as we fly high again! In addition to this experience, I did my principal internship at Broadview Thompson, which again, is a feeder school. Go Bulldogs! My entire career path has led me to this moment. I am ready to rejoin all my families and lead these middle school students in a school we all wish we had. I most recently graduated with a master's degree in Administrative Leadership from Western Washington University and have a bachelor's degree in Elementary Education from Central Washington University. I met my wife, Andrea, at Central Washington and we are the proud parents of Isaiah, our 5-year-old, and "Mayhem" Mason, our 2-year-old. All these experiences, through hard work and building relationships, I have found joy in serving others, helping them reach their potential. As a leader in this building, I will be committed to nurturing an anti-racist, anti-bias school community that honors student voice. Can you imagine a school where all students feel valued, heard, and can advocate for their own needs with a true learning partnership with staff? It's not only possible, but the standard. I know the groundwork is laid here, and I'm excited to help keep this vision moving forward.
I was born in Brooklyn, New York and my parents are both from Puerto Rico. My father joined the military when I was young and we moved to South Carolina, Illinois, Minnesota, and finally here to Washington state. I went to 10 different schools growing up and started to slip through the cracks until a teacher noticed me. It was this teacher that inspired me, sending my life on a new, brighter trajectory. I entered my teaching career in hopes of becoming that one teacher for kids like me. Now, as an administrator I have an opportunity to let every student know they are cared for, valued, and can achieve greatness. I look forward to getting to know each of you and working collaboratively with staff, families, and students to grow as a learning community and navigate any challenge together. I am grateful for the opportunity to work with this dedicated staff of teachers to continue to help your children along their path, inspiring their curiosity about the world and celebrating their accomplishments.
Best Regards,
Zac Stowell
zwstowell@seattleschools.org