Library
Robert Eagle Staff Middle School Library
We are nurturing leaders who are engaged citizens, scholars, artists, and activists. We believe that our school should be a safe, supportive learning environment where everyone is treated with respect, where we learn together, and where we cultivate our students' intellectual growth, social and emotional development, and capacity to create and innovate in collaboration with a wide range of peers and partners.
"If we want our students to be confident, involved citizens of the world we need to determine what our libraries are to be in the lives of our students ~ Librarian
Library Hours
Mon- Fri | 8:30am – 4:00pm
Resources
---
Book Club
While we are away from school, I'd LOVE to start a book club. Since libraries are closed, we'll need to identify books that everyone could have access to online. Since we all have Libby Library Link accounts, we also have access to Hoopla, a free streaming service provided by Seattle Public Libraries. I have posted instructions for creating your Hoopla account, if you have not already done so.
Our first New Kid Book Club Meeting will be Monday April 6 at 10am. Our online book club meeting information is posted on our Library Schoology Calendar.
Check our library Schoology page to find MORE information.
Set up your Free Library Link Hoopla Account.
Read the Book
Join us online to chat!
---
Library News
We will host Summer Library Hours 11am-1pm Wednesday July 7, 21 and August 11.
Thank you for your understanding and as always, Happy Reading!
Rebecca Wynkoop
Past Highlights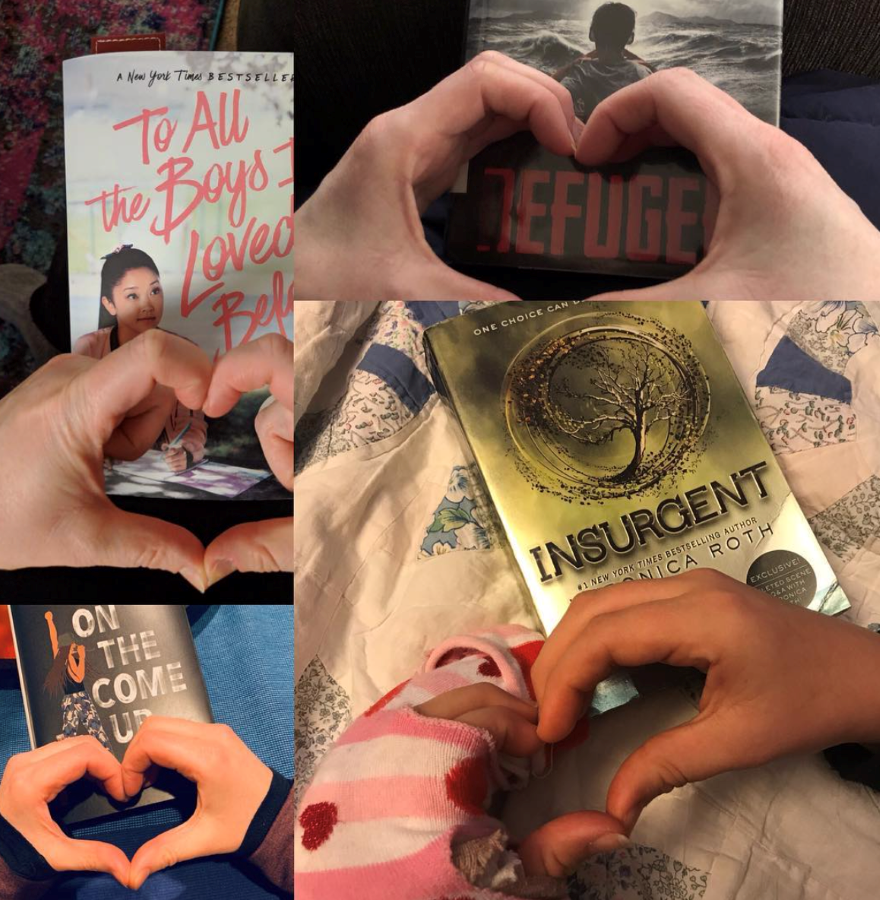 February 2019 | Follow Your Heart Into A Great Book!
Read a book, snap a photo of yourself reading and be sure to include the heart hand signal.
December 2018 | Day In The Library
Spent the day with Ms. Saxon's 7th building winter holiday book piles and finding comfy spaces to put finishing touches on informational writing.
Another great day in the Robert Eagle Staff Library!
September 2018 | SPS Library Newsletter
September 5th, 2018, Volume 1, Issue 1
---
Follow us on social media and Schoology
Follow Us!
Congratulations to Robert Eagle Staff Middle School Librarian Rebecca Wynkoop! 2019 AASL Social Media Superstar | Advocacy Ambassador!
AASL Social Media Superstars honors school library professionals who enrich the profession and its work on behalf of students by sharing information, expertise, ideas, encouragement, dialog and inspiration widely via a variety of social media channels. After reviewing all of the endorsements left by peers and the original nominations, the Social Media Recognition Committee is proud to announce the following 2019 Social Media Superstars!
---
About Robert Eagle Staff Librarian
Rebecca Wynkoop at Robert Eagle Staff Middle School has made the library a second home for students. She has built a community of readers and operates the library with deeply held convictions about accessibility and student choice. These convictions, her passion for literacy, and her summer hours have made the library the heart of the school.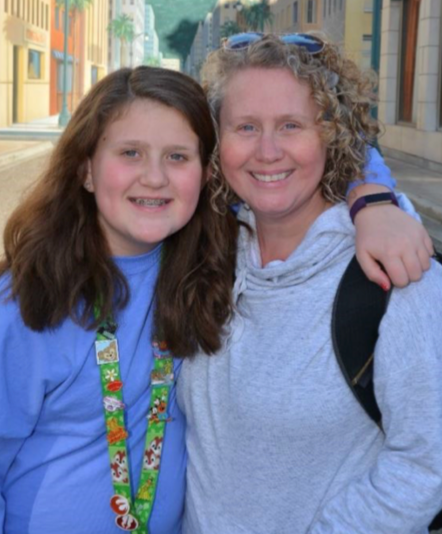 On four different dates, in two-hour increments, Rebecca held summer hours with dramatic positive impact. Summer hours built relationships with her students, created a safe space of belonging, eased school anxiety, eliminated summer slide, and improved outcomes for students with 45-60 visitors attending each session.
The students love the library and because she believes they are her biggest stakeholders she provides them with continued access and a space of their own. Guidance from Rebecca but flexibility to determine what the library should look like and offer has made it a student-centered space and utilized by families all summer. The circulation statistics and attendance proved that it was too valuable a resource to sit closed for two months.
Rebecca is excited to see librarians across the district try something similar and bask in the rewards she has experienced. She knows that if we want our students to be confident, involved citizens of the world we need to deter- mine what our libraries are to be in the lives of our students. If you are interested in finding out more, please contact her at rlwynkoop@seattleschools.org or @Eaglestafflib